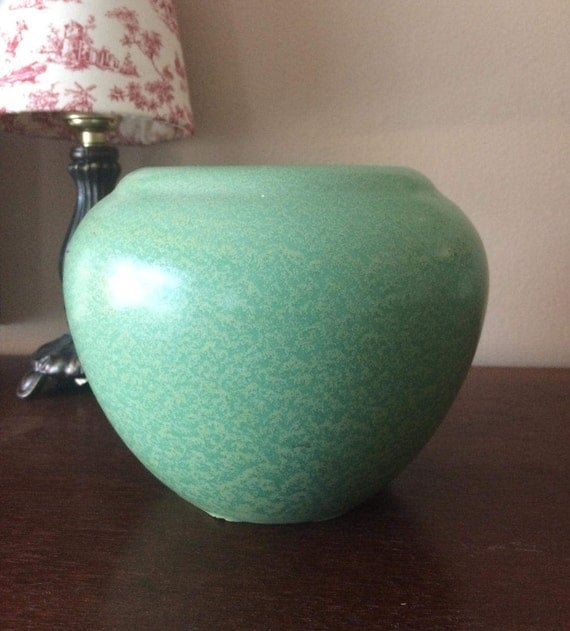 [picked up from Etsy]
Matte Green Pottery Vase Stoneware Vase
Imagine some white peonies in this beauty, the contrast of colors. This matte green vase has a mid century/arts and crafts feel to it, although it does not have any stamps on the bottom. Very versatile, would compliment any bookshelf or wood table with some fresh cut flowers.
Measures 5" height, 6" width.
Good condition, no cracks or chips, some stains on the bottom of the interior. Sold as is.
Message me if you'd be interested in alternative shipping prices/options.
>>> Buy It Now ! <<<