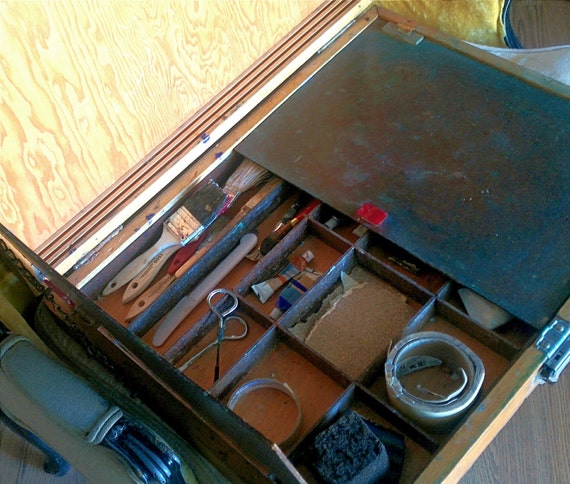 [picked up from Etsy]
This is a wonderful vintage wooden box, with original bakelite hardware, a built-in easel, two storage areas – one divided into 16 spaces to organize supplies, paint, tools, etc…..also great for displaying collectibles. The cupboard doors are gorgeous and serve as the ideal backdrop for the red bakelite hardware knobs.Clear bakelite hardware is incorporated in the hinges throughout. Now, one of the great gift ideas for $99! Was $160.00.
Measures 19in x 25in x 4.5in
Shipping within the Continental United States is included with purchase.
Thank you for visiting feigningdanish/mojovintage….your interest is always appreciated!!
Gift wrapping is free….
$ 99.00
>>> Buy It Now ! <<<