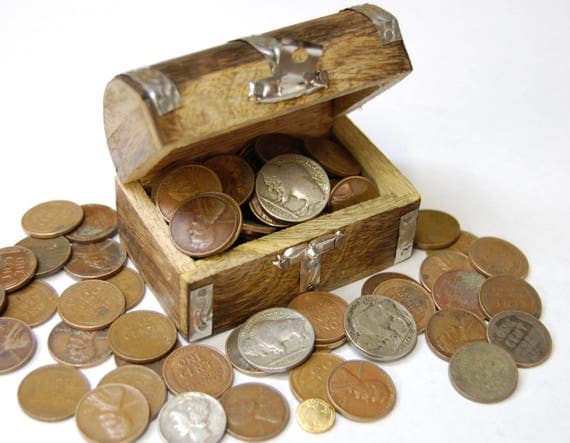 [picked up from Etsy]
Open this treasure chest full of Old Coins and find a coin collection of over a half pound of genuine Wheat Pennies!
You will also find other rare coins with Buffalo Nickels, Silver Mercury Dime and a Gold Plated Mini Saint Gaudens Gold Coin!
Wheat Pennies were minted from 1909 to 1958.
Buffalo Nickels were minted from 1913 to 1938.
Silver Mercury Dimes were minted from 1916 to 1945.
Includes:
– Treasure chest
– Over 1/2 pound Wheat Pennies
– Buffalo Nickels
– Silver Mercury Dime
– Gold Plated Mini Saint Gaudens Coin
Give a gift that teaches history and inspires the thrill of the hunt!…
$ 39.99
>>> Buy It Now ! <<<