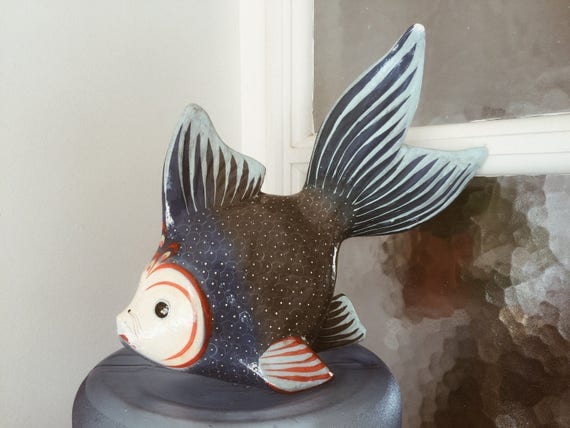 [picked up from Etsy]
Beautiful paper mache larger fish. Beautiful detail throughout this whole piece. It's truly mesmerizing to look at. Signature on the bottom of the fish.
Condition:vintage condition. Has some chipping around the fishes mouth. Minor chipping on a few other spots, Nothing that is major or noticeable. If you'd like pictures before purchasing please let me know.
Dimensions 12in tall from the base to the tallest fin/length 14.5
Local pickup is available in the Sacramento area. In some case's I may also offer local pick up in Santa Cruz.
* If you are interested but live out of state please let me know and I will try my hardest to work something out for you.
Items are vintage and most likely have some wear to them. If you would li…
$ 40.00
>>> Buy It Now ! <<<