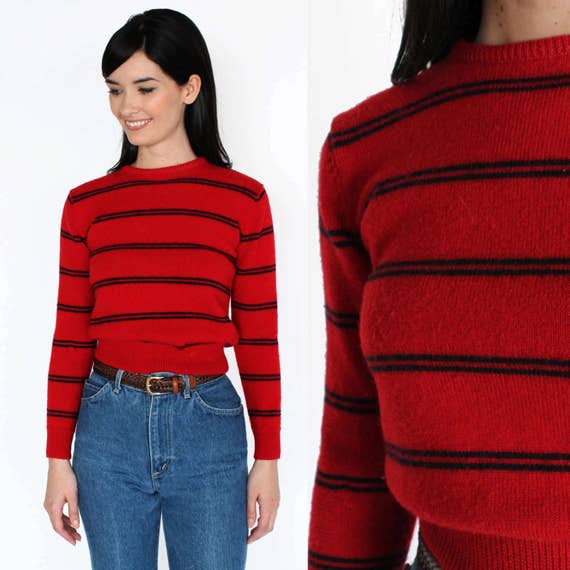 [picked up from Etsy]
This long sleeve red and navy striped wool sweater is perfect for cold weather! Thick 100% wool makes this sweater super toasty for those chilly days. Would best fit an extra small and runs petite.
** Please check measurements below as I cannot accept returns due to improper fit. All measurements are taken lying flat and therefore should be doubled. If you have any questions please don't hesitate to message me.
C O N D I T I O N : Good – minimal pilling, there was a hole in one of the arms that was previously repaired using red thread. If you'd like pictures please message me directly
B R A N D : The Villager
S H O U L D E R S : 14.5"
W A I S T: 11" at the bottom, 15.5" at the widest point
L E N G T H : 18&quot…
$ 36.00
>>> Buy It Now ! <<<