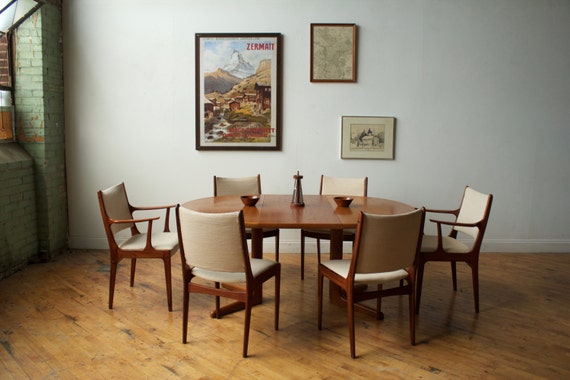 [picked up from Etsy]
For local pickup/delivery only. If you live in the NYC or DC metro area, we have special delivery rates and options for you. If you'd like this item shipped, we'll happily work with your choice of shipper.
Set of 6 Rosewood chairs designed by Johannes Andersen for the Danish studio Uldum Møbelfabrik, these chairs are a gorgeous example of graceful design with a penchant for the more sculpturally inclined eye. The figure of both wood and shape is on full display as the minimal design highlights the careful touches made in the construction of these chairs.
Both captain's chairs feature slender arcing armrests that beg for rhorough examination while the rich Rosewood grain implores you to inspect the close-up details of the wo…
$ 1800.00
>>> Buy It Now ! <<<