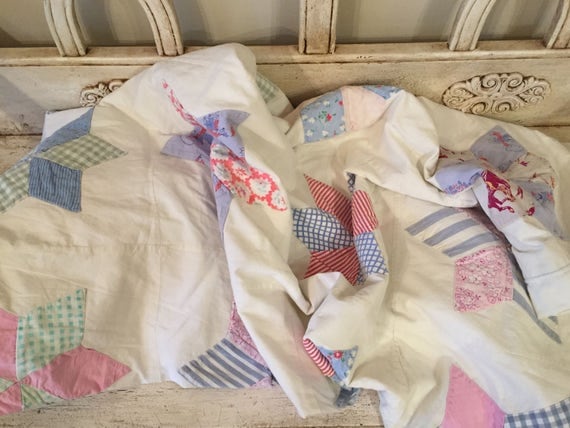 [picked up from Etsy]
This vintage quilt measures approx. 75 x 64 inches, slightly smaller than a normal twin sized quilt, but we think it would make a lovely coverlet or layer.
Also worth noting – it's not filled with any batting, so it's really just the top part and a back piece of fabric. It's solid, but very light weight – perfect for a summer cottage or beach house.
It was originally hand made many years ago and time has caused it to become just a little worn in places – there are some smaller areas that should use some mending – see last pic – as well as some very small stains (see pic).
The soft pastel colors are beautiful and there is still a lot of life left in this quilt.
We have laundered it for you, but there are a few small stains (s…
$ 65.00
>>> Buy It Now ! <<<