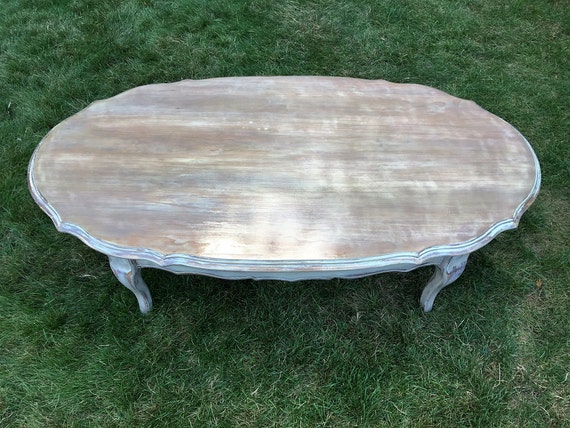 [picked up from Etsy]
***This item has been sold. Please contact us about commissioning something similar.***
This oval coffee table was covered in scratches and gouges when it arrived to us, so we applied various neutral-toned enamel paints, then distressed each section by hand to achieve our signature look. The top of the table was sanded to bare wood and then lightly sprayed to allow the wood-grain to still be visible underneath.
The table measures approximately 48" L x 24" W x 18" H. It's roughly 25 lbs.
FREE DELIVERY to Rhode Island residents and the surrounding areas.
Please contact us directly before purchasing if you would like this item shipped.
We recommend using uship.com or UPS for larger freight shipping quotes. We pre…
$ 75.00
>>> Buy It Now ! <<<