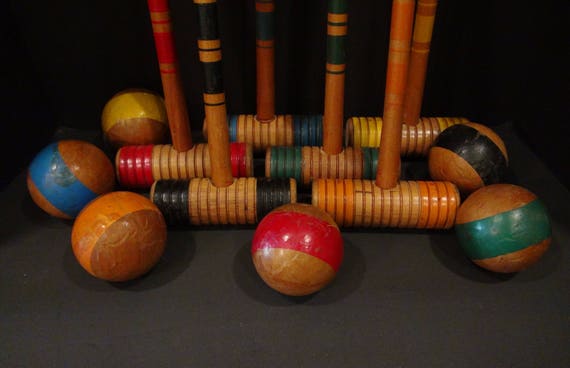 [picked up from Etsy]
A vintage set of 6 croquet mallets and balls in very nice condition.
The wood has an aged patina of umber. The balls have a great look with just a stripe down the center and their share of divots from being "sent" by other balls.
The mallets measure 25" long.
The balls are 3 1/2" in diameter.
A great old set that is both great for play and display. Just bring the wickets!
$58 / Set of 6 Croquet Mallets and Balls
When shipping to the east coast or midwest check priority shipping as it is sometimes the same price as standard shipping.
I ship internationally.
Visit my entire shop @ thefeatheredpen.etsy.com…
$ 58.00
>>> Buy It Now ! <<<