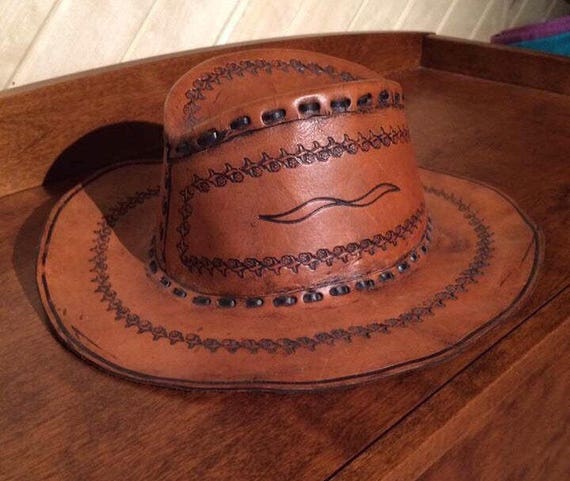 [picked up from Etsy]
Nice vintage leather cowboy hat in excellent condition with a stamped design and black leather laces. There's a sweet handwritten inscription inside that reads, "To Gramps with love, Zack" – a young boy's gift to his grandpa, a farmer. The inside is stamped with an 8, corresponding with the 8" diameter inside.
Brim measurements are 14" from front to back and 13" from side to side, and the hat stands 5" tall.
This item ships from a smoke-free home….
$ 50.00
>>> Buy It Now ! <<<