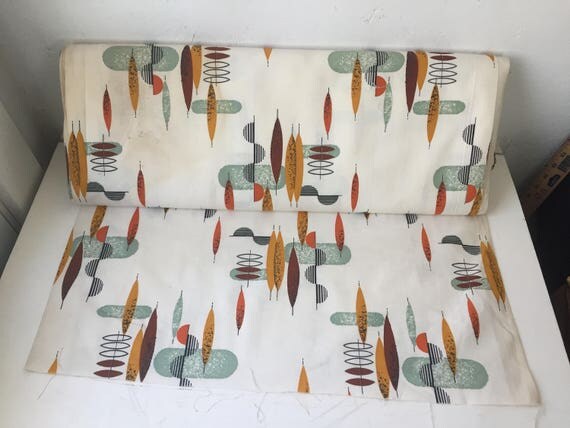 [picked up from Etsy]
Hi there!
So, here's a great vintage cloth I found recently. I've dug around and haven't been able to find anything about it. It's cotton and 48" wide, but even though it is pre-shrunk, allow for some shrinkage after washing.
The pattern is just over 8" long, just under 8" wide, and overlaps.
You should know that it's yellowed somewhat with age, and there are some water stains on it. The first four photos are the fabric as it is. The final photo shows the fabric after treatment with a stain removal concoction (nothing exotic, I promise) which is available on request.
I have ten yards total. Each yard weighs about 13 oz. with packaging. I can sell 1 yard first class. Two to three yards I can ship in …
$ 40.00
>>> Buy It Now ! <<<