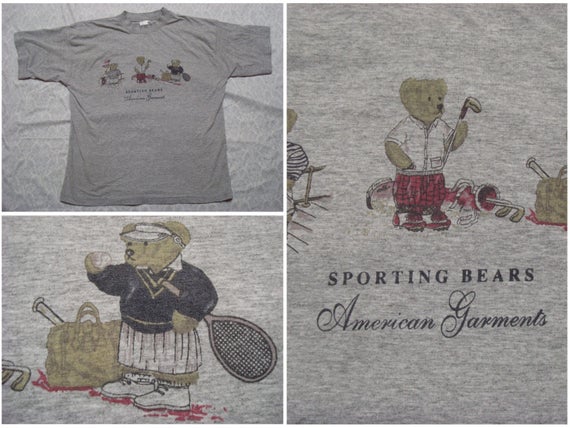 [picked up from Etsy]
This shirt is ultra vintage cool and unique. The graphic is unique! It's a bootleg polo bears tee. Rare! The fabric just feels good and looks good. It is in fantastic shape for its age. It must be bought to be worn.
The time to buy something you've never seen before is when you see it.
Brand: American Garments
Size: Large
Material: Cotton Polyester
Measurements in inches
Sleeve to cuff 8
Back of neck to bottom of hem 25
Pit to pit 21
5.5oz
>>> Buy It Now ! <<<