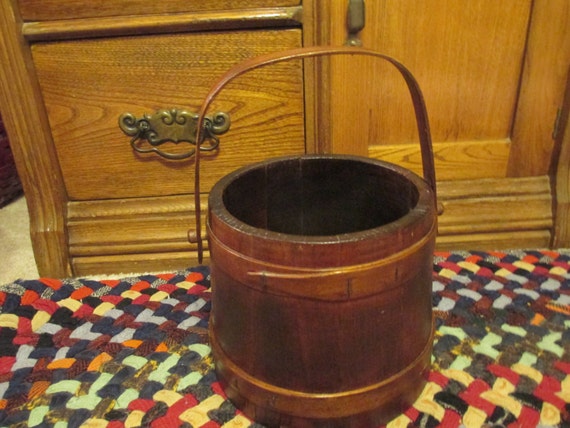 [picked up from Etsy]
This is vintage wood firken, or wood bucket. It is most likely from the 1930's or 1940's, but I cannot say for sure. It is a beautiful wood piece that would look lovely in so many settings. It is 8 1/2" wide at the bottom, 7 1/4" wide at the top, 7" high, and 11 1/2" high with the handle extended. The only metal on the firken are three metal staples on each wooden band to hold them in place. The handle is held in place with a wooden peg on each side, which is also secured on the inside with a smaller wood peg. The handle swings freely for whatever kind of display you wish to use it for. This would be a lovely addition to any home with vintage or antiques.
Thanks for looking!!
Please see my shipping and policies…
$ 95.00
>>> Buy It Now ! <<<