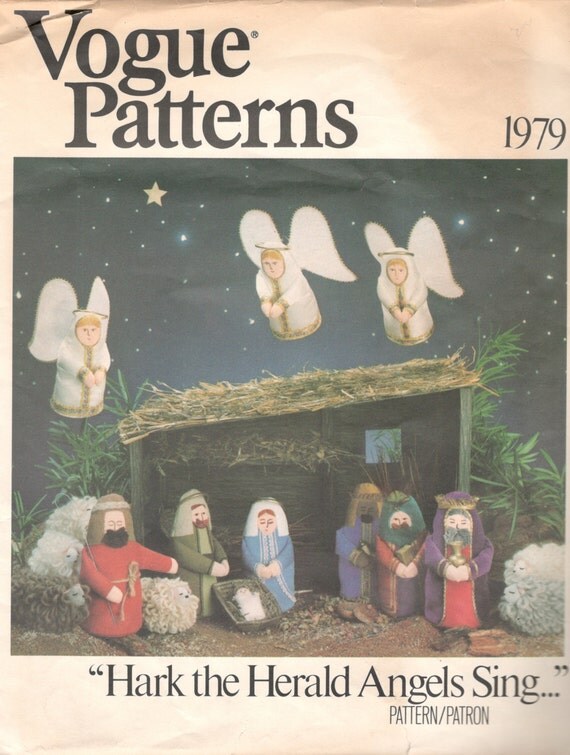 [picked up from Etsy]
Vogue 1979; Creche Figures and Embroidery Transfers. Pattern contains pieces for seven separate creche figures and sheep. Figures are stuffed and have purchased trims. Purchased manger. Note: Pattern contains one set of blue non-reuseable heat set transfers for faces, hands and infant.
This pattern is uncut and factory folded. The envelope is tattered.
Copyright 1978
Your purchase includes resealable bag for your pattern's long term storage and protection.
See images above for additional pattern details and view of the envelope you will receive with your pattern and guide.
★ ★ ★ ★ ★ ★ ★ ★ ★ ★ ★ ★ ★ ★ ★ ★ ★
Click below to view more patterns in my shop:
http://www.etsy.com/shop/mbchills…
$ 32.00
>>> Buy It Now ! <<<