Wisps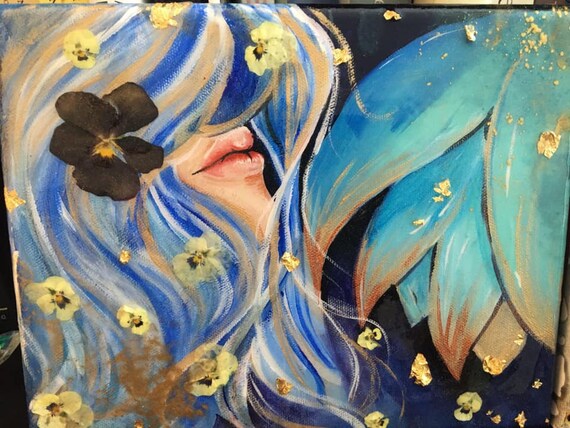 [Picked from ETSY]
Wisps!
Bring the energy of water sprites into your own home.
This 8×10 acrylic on canvas is embellished with gold pigment and dried flowers; fully sealed in resin.
This piece is will add tranquil elegance and peace to your home, office, or dorm room.
Limited edition. Prints will not be available.
>>> Buy It Now ! <<<<